Accelerate your Digital Transformation
with Grant Funding from Enterprise Ireland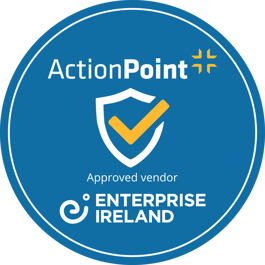 Are you looking to accelerate your Digital Transformation efforts? Or are you starting out and looking for some guidance on crafting your Digital Transformation Strategy. Following the success of the Digitalisation Voucher, Enterprise Ireland (EI) have created a new stream of funding for eligible organisations to aid or fast track their Digital Transformation Journey.

Choose a progamme to suit your business needs

There are 3 programme options to choose from depending on your business requirements - Digital Discovery, Strategic Consultancy and Digital Process Innovation.
As an approved Enterprise Ireland vendor, ActionPoint are well positioned to assist you with each of the 3 grant options.
Whether you are new to Digital Transformation or you are well on your journey, the EI Digital Discovery Grant combined with ActionPoint's industry-leading Digital Transformation Assessment service, represents the ideal opportunity to accelerate your organisation's Digital Transformation Journey.
There are 3 primary grants to assist organisations, which you can check out, below. We have tailor-made programmes for each level of funding, so we encourage you to speak to us before you proceed.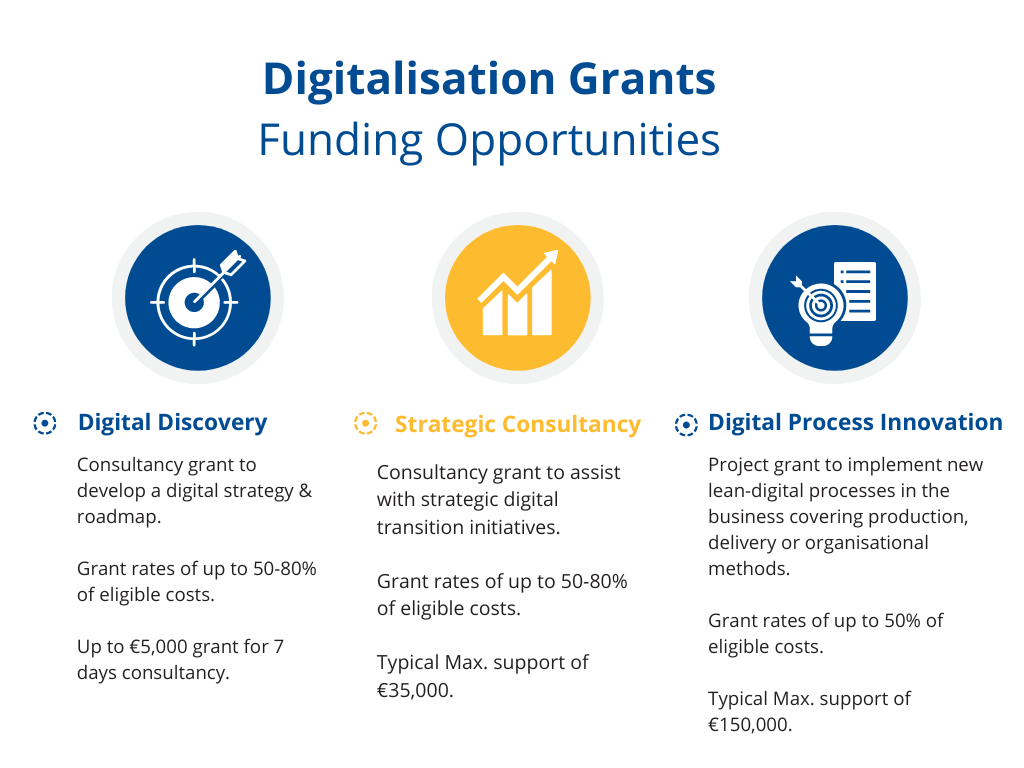 Learn More about ActionPoint's Digital Transformation services, here.
We are happy to help you with the application process. Fill in the form below and a member of our team will be in touch.